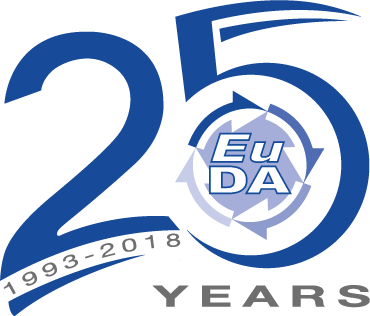 European Dredging Association
25th Anniversary Conference
Bibliothèque Solvay
15 November 2018
"The European Dredging Industry adding Value to Society Worldwide"
United for the last 25 years, European Dredgers have built up momentum and grown into a well-respected sector organisation. As individual companies, European Dredgers have increased in strength and resilience.
Today's world is much more connected and thereby smaller. While digitalisation and telecommunications make the virtual connections, maritime transport is the main mode for physical connections, transferring goods and passengers from one side of the planet to another. As such, maritime transport has become a vector for globalisation and has enabled and significantly stimulated the development of economic and social activities in the coastal areas and their hinterland.
In this closely connected world in constant evolution, new challenges continuously emerge. The most serious challenge to the European Dredgers in the last years has been the increased competition from new global dredgers, benefitting from a protected domestic market and from extended public support particularly when targeting third country 'export' markets. European Dredgers are standing for market openness and level playing field globally because it is the fairest way to allow world-class added-value and innovation to reach the markets worldwide.
The European Dredgers add value with practical and environmentally friendly solutions to challenges such as the increasing demand for space and resources (including offshore energy and marine aggregates). Indeed, over the last 25 years, European Dredgers have developed innovative approaches that integrate both physical and ecological aspects of nature into their design.
In 25 years, the European Dredgers have established themselves as well-known and well-respected world leaders in a diversified industry segment of high strategic and economic importance. Thanks to their knowledge and capacity, the European Dredgers are able to meaningfully tackle many of the world's new challenges, such as: ports' modernisation, coastal protection and adaptation to climate change, services to the new offshore infrastructures for energy, ... in full compliance with a more complex and stricter set of environmental legislations.
The European dredging industry has been, in its own way, a vector of globalisation.
With the increasing influence of European legislation and policies on their business, European Dredgers decided to join forces and established in December 1993 the European Dredging Association (EuDA). Since then, EuDA has grown into a reliable and reputable European maritime association, shaping European legislation and policies (dealing with transport, environmental, social or trade issues) as well as international policies (for instance at IMO, ILO or HELCOM).
In order to celebrate in style this important milestone in the life of an association, EuDA has the honour of having a keynote address by
Commissioner for Trade Mrs Cecilia Malmström
.
Then EuDA will give the floor to high level stakeholders to present their views on some of our most impressive projects.
Programme Overview:
09:00 - 10:00
Registration
10:00 - 12:00
Conference
12:00 - 12:30
Cocktail
12:30 - 13:30
Networking Luncheon
14:00 - 16:00
EuDA Annual General Meeting (for Members only!)